Whether you are looking for a solar water heater to fulfill your hot water needs, or you are trying to save some money by replacing your regular water heater with a solar-based one, Mandhata inventions 200LPD Solar Water Heater is the perfect product for you.
This solar water heater is manufactured by Mandhata inventions New India. Although it is an up-and-coming brand, this one is no different from the branded ones. In fact, it stands on par with some of the quality solar water heater brands in India.
It is equipped with a 200-liter tank capacity which is an impressive number for an upcoming brand. This makes sure that you get heat water throughout the day.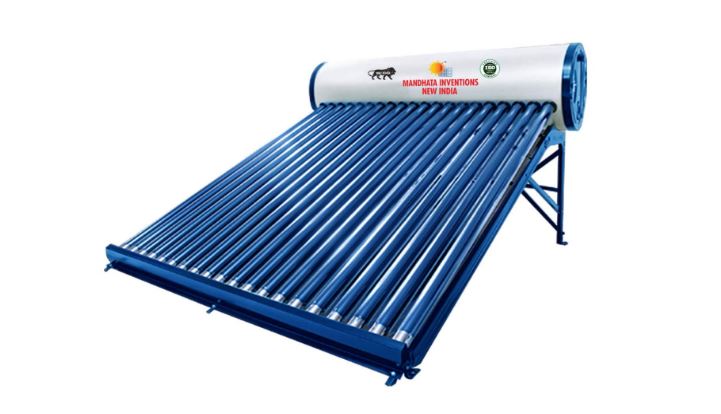 When it comes to tank construction, both the inner and the outer areas are built with sturdy material. The inner area is made of stainless steel and that'll ensure that the inner surroundings are free from corrosion-related issues.
This extends its lifespan for a long time. And if you look the outer area, it is built with powerful steel material coated with aluminum sheets for added protection.
The entire tank is painted with attractive color which drastically increases its aesthetics.
Another fantastic thing about this solar water heater is that the manufacturers offer a 10 years warranty on the entire product. This is a substantial number when you compare this to its competitors.
Overall, this is a high-quality solar water heater for sure.