LG is a well-known brand for its quality home appliance products. And this LG washing machine is a very popular product among its customers.
There is no doubt that it is a pricier model than its competitors, but the cost is absolutely worth it for its features and the brand reputation in general.
It operates super quiet. So unless you see it, you wouldn't notice whether its running or not.
The inverter technology allows the machine to consume less power. What it means is that you'll be able to save some money every month in the electricity bill.
Rats are known to dismantle the wiring of the washing machine in India. To mitigate this problem, it is equipped with rat guard.
The hydraulic door looks super attractive with the machine. Also, the hydraulic door suggests that it is constructed of high-quality material.
You wouldn't find a hot water inlet and you can't add clothes mid-wash. But overall, when you look at all the other features, these won't be a big issue.
The wash capacity of this washing machine is 6.5 kg which is good enough for a family of four members. The amazing thing with this washing machine is that the washing cycle lasts up to 45 minutes. What it signals is that you'll get fantastically clean clothes after the end of the wash cycle.
The machine continues from where it left off after the power outage, so you don't have to worry about starting all over again once the power comes back again after a power outage.
All in all, a premium quality washing machine with a slightly higher price tag.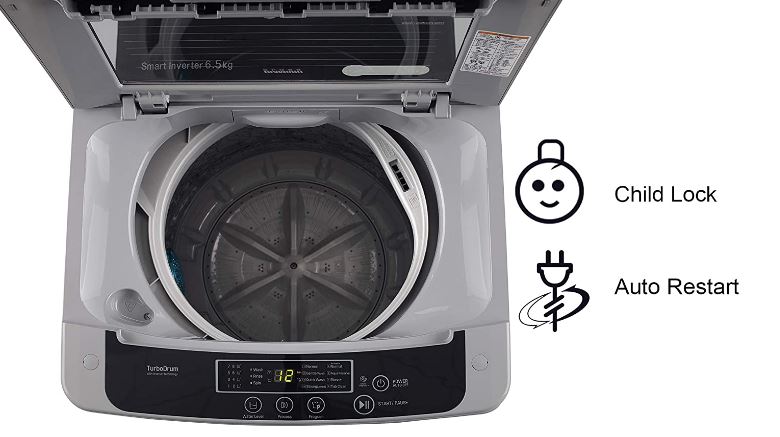 Check also: