This air purifier is considered to be the all-rounder of air purifiers simply because of its features, quality, and performance. The highlight of this air purifier is that you will be able to control it with the help of an OLED display.
What it means is that even if you don't have a remote, you can still operate it. actually, the Mi air purifier 3 is no different to the 2 serial models. In fact, it is very hard to find any difference.
The design of the Mi air purifier is smart and minimalist. It has the same rectangular box design from its previous models with a mesh on all four sides to suck-in air and throw it out from the top.
The one thing that can be against the Mi air purifier is that it comes in only one colour.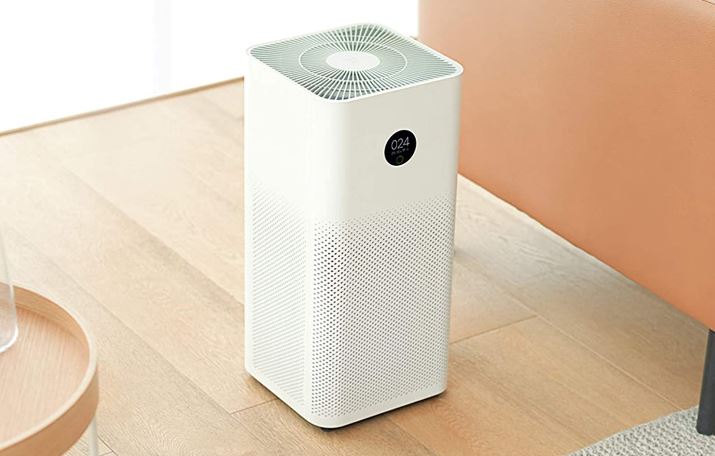 It is built with high-quality plastic and it is lightweight in nature. This is great news and you will be able to clean it pretty easily. It will suck in all kinds of PM 2.5 and other dust particles.
Hence, you can breathe quality, clean, and fresh air at all times.
The Mi air purifier 3 uses both high-grade HEPA filter and activated carbon filter. so you can be sure that all germs, viruses, and unwanted substances and chemicals are removed from your indoor air.
You will get a three layered filter system that protects your indoor environment from several impurities. The job of the primary filter is to remove pet hair and small, invisible dusts. The true HEPA filter gets rid of smoke, dusts from the house, pollen, and various bacteria that causes harm to your breathing system. The activated carbon filter takes care of all kinds of unwanted substances, harmful chemicals, and bad gases entering into the indoor air. All these filters can last up to six months, depending upon how you use the air purifier.
So, this is the best choice air purifier for you in terms of both quality and budget as well!