If you are looking for a quality grill microwave oven that you can use for multiple purposes, then the Bajaj 20 L grill microwave oven will be a great choice.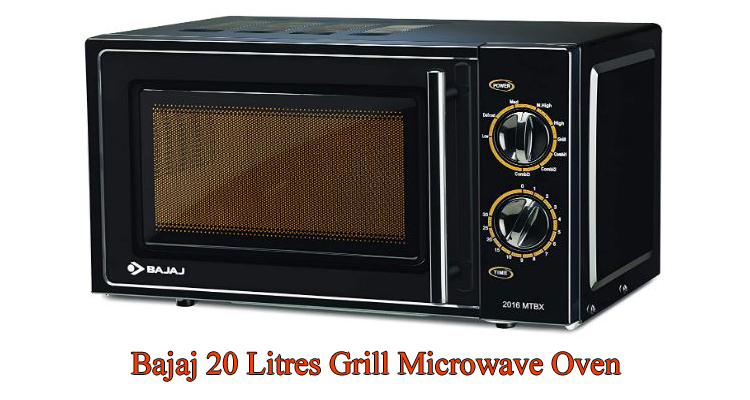 As we've mentioned above, you can use this oven for multiple purposes such as reheating, grilling, defrosting, and cooking. It comes in attractive black colour and it is specifically designed to integrate with kitchens of all sizes.
The jog-dial controls make it easy to operate and its entire body construction promises a longer lifespan. You can use the controls to manage both power and time set for cooking.
As the title suggests, it has 20 liters capacity which is good for small-sized families. With its 1200 watts motor, you'll be able to use it for all kinds of cooking purposes such as reheating, defrosting, grilling, and cooking.
The power is enough to perform all these cooking tasks efficiently and you'll be able to prepare a wide range of food items in no time at all. when it comes to warranty, Bajaj offers one year for the entire product.
There are three different cooking modes available and you can choose a particular mode based on the food you are cooking. It comes with an alarm which is helpful to remind you about the completion of a food item.
Let's imagine that you keep food to be cooked for 15 minutes. After the completion of 15 minutes, you'll be alerted regarding the finished cooking time.
This is helpful in so many ways. When we speak of its package, it includes a grill microwave oven, a warranty card, and a user manual.
Please note that you won't get a starter kit with this model. Other than that, a quality oven for bachelors and small families.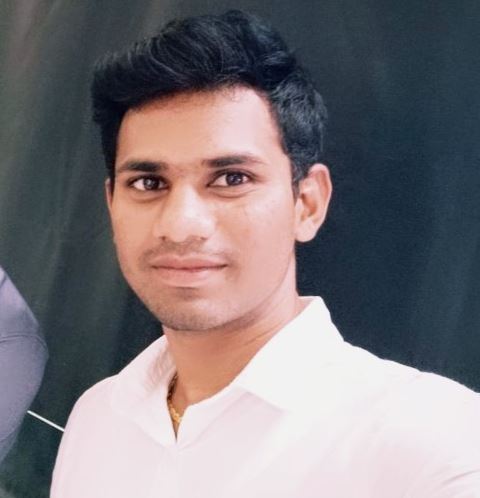 Sivaram is a profesional content writer & editer. He used to spend his time testing and reviewing the products. He has more than 8 years of experience in writing and he graduated from Dr.Mahalingam Engineering College. In his spare time, he educates about nutrition & food to students.