If you are looking for a quality washing machine with power fluctuation protection and high-quality features, then you wouldn't be disappointed when you purchase the IFB 6 kg 5 star fully-automatic front-loading washing machine.
There is no doubt that IFB is a premium quality brand in the washing machine manufacturing industry. And especially in the front-loading category, it has earned a name for itself.
It is the least power consuming washing machine in this entire segment, and it significantly saves water than its competitive models. This is a wonderful feature to have if you live in an area where you can only use limited water resources most of the time.
It is equipped with 3D wash system which helps you to remove stubborn dirt pretty easily. If you live in an area where you'll get hard water for most of your water needs, no worries!
The Aqua energy technology eradicates all the issues to the machine related to hard water usage pretty effectively. It is equipped with 14 different wash programs.
What it means is that you can choose a particular program based on the fabric you want to wash and the kind of stain you want to do away with.
Finally, this washing machine comes with child lock safety facility and this shows that it is safe to use even if you have kids in your home.
All in all, a high-quality washing machine to have in your home with premium features.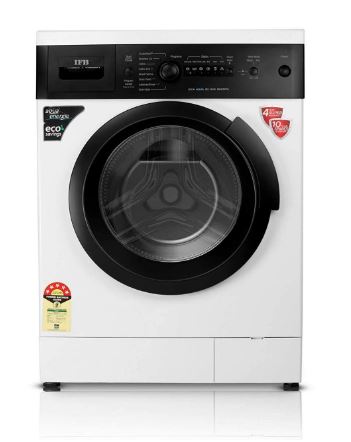 Read also: