PHILIPS is one of the most renowned brands focusing on human healthcare products across India. Philips has been dominating the market with their wide range of custom-based exclusive products. Their dynamic diversity and experience in aiding mankind's needs, have surely marked their presence among the best Hair Straighteners in India. Among such remarkable items, PHILIPS HP8302 Selfie Straightener is surely topping the list. Here are some thoughts on this product.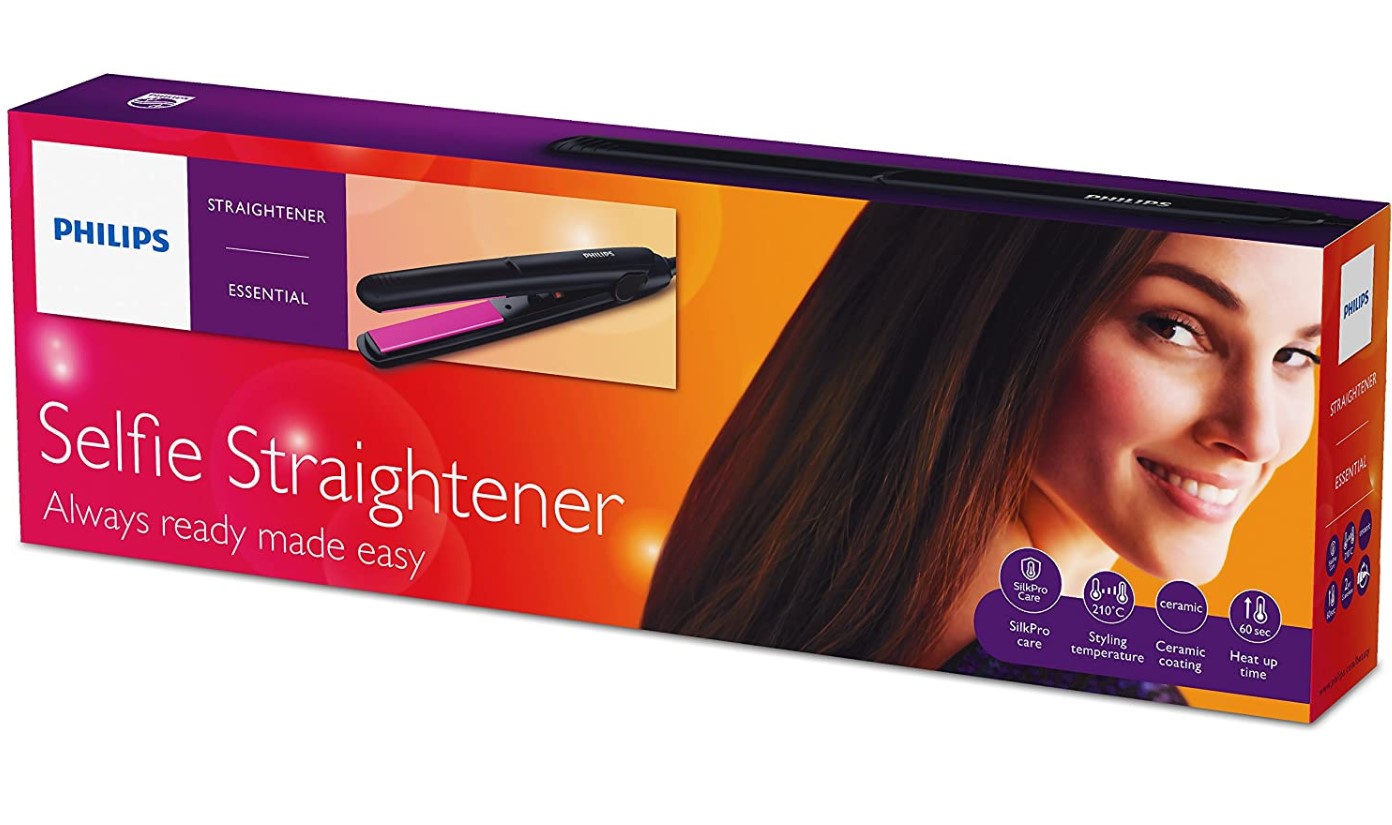 Specifications:
| Brand | PHILIPS |
| --- | --- |
| Temperature Range | 90 to 210°C |
| Plate Material | Standard Ceramic plates |
| Plate Size | 19×85 mm |
| Color | Black |
| Shape | Flat |
| Power Source | Electric Corded |
| Auto Shut off | Not available |
| Hair Type | All types of Hair |
| Price | Check Price |
Premium Features:
Ceramic plates to ensure smoothening and hair protection.
Temperatures for hair straightening from 90 -210°C
360° swingable swivel cord for a tangle-free experience
60 seconds high heating insurability
The product comes with a built-in 1.56 heat-protective cord with an LED indicator
2-year brand warranty
What makes PHILIPS HP8302 Selfie Straightener the best catch for the Public? 
Optimal Care:
The premium plates run through the hair at an optimized temperature to ensure better hair smoothening and hair protection. The materials of the plate protect the hair from excess heat exposure by reducing friction.
Ceramic Coated plates:
Along with the incredible plate design, the plates come with infused ceramic plates that provide hair health and aid to improve hair silkiness and smoothness.
The Dynamic Styling Temperatures:
The premium feature allows the user to enjoy temperatures ranging from 90- 210°C further ensuring a salon touch within no time. The auto mode comes with the item.
Excellent Conductivity:
Along with such value-added services, the product promises a quick heating assurance, which makes the product ready to roll within 60 seconds.
Cord Material:
The premium 360° swivel cord material helps the user to navigate the cord in multidirectional ways without facing any knots or ties. The 1.6m cord ensures overall aid in terms of flexibility and credibility.
All over Accessibility:
Apart from such iconic features, the Product assures the customer of ready-to-use features anywhere in the world. As the item is quite adaptable to a  range of voltage between 110-240 voltage.
Convenience:
The lightweight feature along with the built-in ceramic plates of 19×85 mm delivers quality assurance in terms of protection and safety ensuring better style at home within a few quick steps.
Result:
With careful use, the product assures the user with 2-3 hours of hair straightening effect. It can also be improved with the use of complementary gel and hair serums. This feature liberates the user to engage in a Salon based selfie straightening at home within no time.
Assurance:
The 2-year warranty from the PHILIPS brand itself, further justifies their desire in aiding us with the best services and amazon's trusted services makes up for quick and easy delivery along with simple return if needed.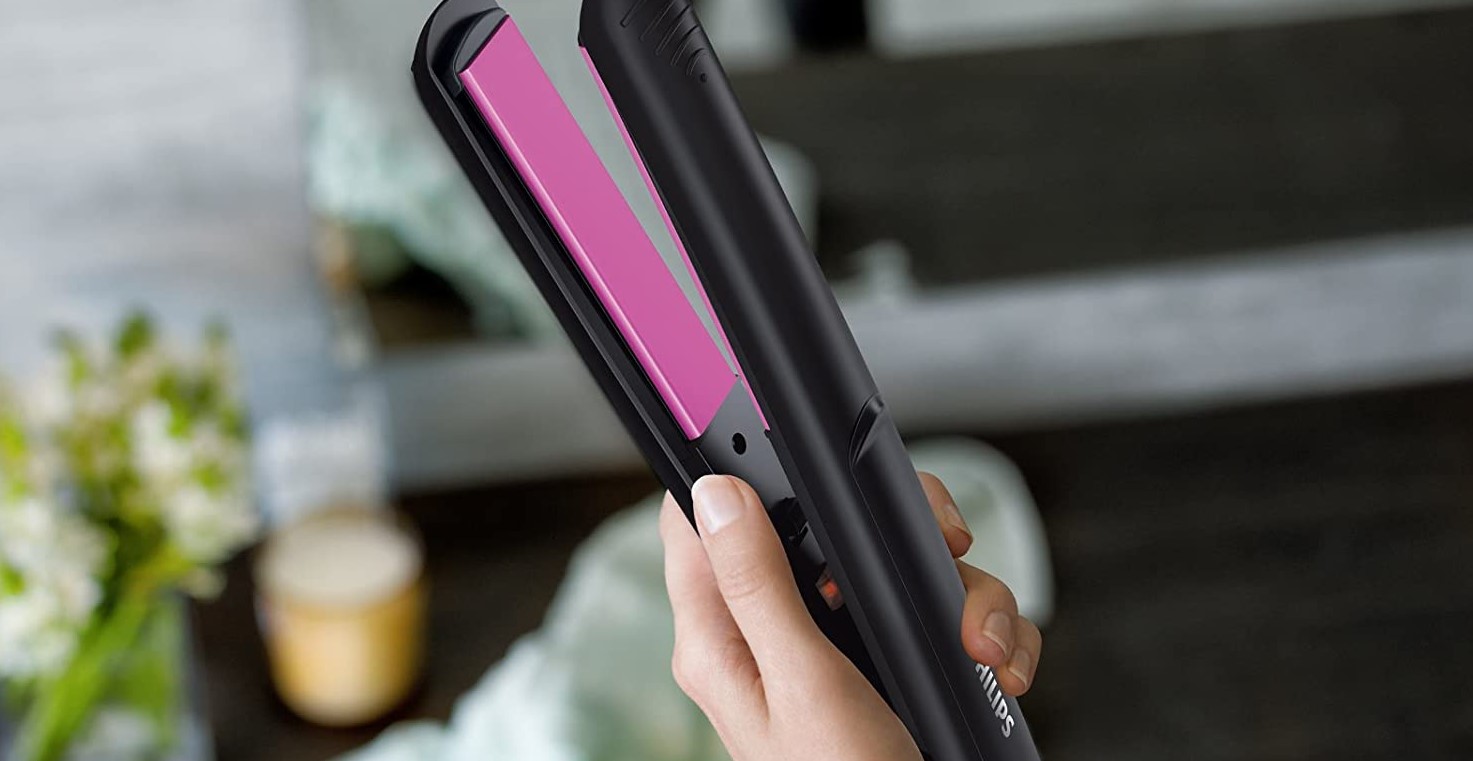 STEPS TO Use PHILIPS HP8302 Selfie Straightener:
STEP 1:
It is recommended to start with a gentle brushing to separate the hair into different sections for ease of styling. Slowly, engage the section of hair needed to be styled with fingertips.
STEP 2:
Using the premium Selfie Straightener, engage in such a manner that the hair lies between the two adjacent plays. Gently move the plates downward through the hair for silky and smooth hair distribution.
STEP 3:
Repeat the straightening practice for premium styling for each and every strand of hair. Continuing it will surely enhance hair distribution and smoothness with a silky touch.
See also: All you need to know about VEGA 3 in 1 Hair Styler, Straightener, Curler & Crimper
ISSUES OF PHILIPS HP8302 Selfie Straightener:
Could be more slender:
The current style is a little bit of an issue for quite a few users. The more a product becomes slimmer it gets better in terms of its portability and handiness.
Doesn't have any lock system:
Compared to other similar products which have multiple lock features, the absence of a lock reduces the advantage of the PHILIPS HP8302 Selfie Straightener in terms of use as well as value. The absence of locks doesn't provide liberty for the user in terms of selecting the hairstyle. This is quite a backfall for the product in the market.
No Auto switch-off mechanism:
The user always has to keep it in the back of his mind to turn off the Straighter immediately after use, as it doesn't have the mentioned feature like others similar to it.
Pros:
360° swivel cord ensures easy movement with no entanglement issues
Ceramic plates assures smoother hair styling
Heats up within 60 seconds
Changeable temperature settings
Highly durable product
Cons:
The hair-strengthening effect doesn't stay for a prolonged period.
Does not shut off on its own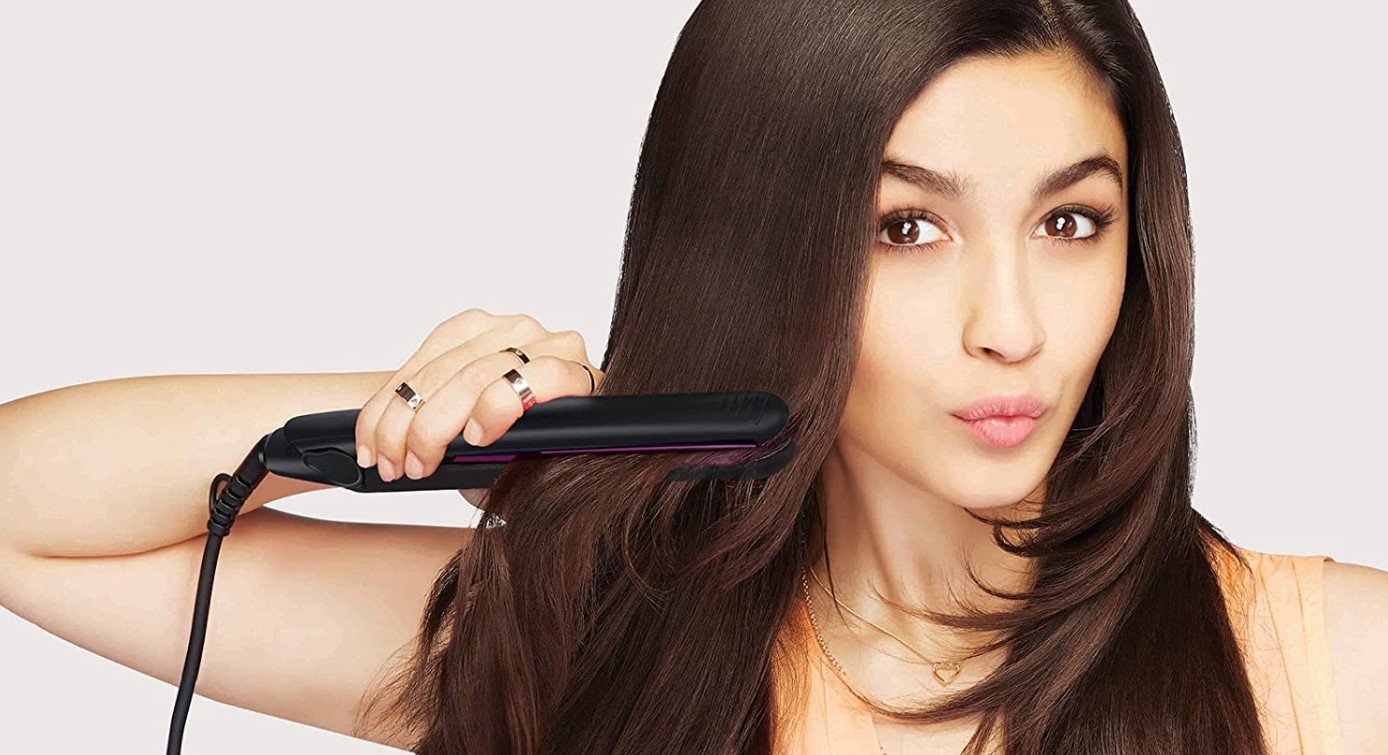 Frequently Asked Questions (FAQ)
For how many hours will my hair remain Straight?
The hair straighter assures 3-4 hours of smoothening and straightening effect but it's not permanent. Using some spray or chemical can improve the effect for like 1-2 days.
Does the product damage the hair?
No, the product doesn't cause any damage to the hair. In Fact, it helps in smoothing and has a silking effect on hair cells. But, it should be kept in the hair for the assured time limit only.
Does the product work on curly and frizzy hair?
Yes, the product works on all types of Hair. It smoothes the hair with the built-in standard ceramic plate.
Is there any company Warranty?
The company of Philips provides a 2-year Indian Warranty from the purchase. The product can be replaced and changed within the Warranty period.
Can the product be returned if there are any problems?
Yes, amazon provides a return policy within the assured time period. Amazon assures replacement within doorsteps with just a few clicks.
See also: 8 Best Hair Straighteners in India (For thin & curly hair)
Verdict:
If one is searching for a lightweight, quality Selfie Straightener, the PHILIPS HP8302 Selfie Straightener is quite an iconic choice in terms of its value and service. Apart from such excellent design, and the twisting insurability, the product packs within such a price range is quite a feat. One can get different hair straightening effects within no time with the use of a Philips straightener with ease.